Review of 2020 ~Changes~ (2020/Dec/1)
2020 was a year of changes.  The biggest change at I-PEX this year was changing our company name.
Dai-Ichi Seiko was founded in 1963 as a precision mold manufacturer.  Since then, we have taken on the challenge of studying mold microfabrication technology, expanding our connector business, which is indispensable for mobile information devices. We've been tackling other challenges as well in new business areas, such as sensor development that are used in IoT devices and robotics. On August 1, 2020, we unified the company name and corporate brand under the name "I-PEX" with the aim of clarifying the company's vision and expanding our global brand recognition. (I-PEX = Innovative Product development & Engineering solutions eXpert)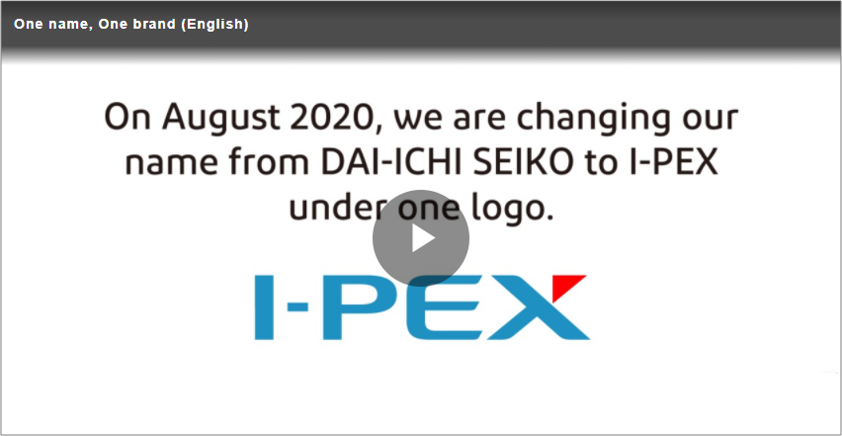 There were many changes in our surrounding environment as well.
We have witnessed global lifestyle changes due to the COVID-19 pandemic, and normal things that we took for granted like going into the office for work, riding public transportation or meeting with friends in person, changed in a very short period of time. Information and communication technology have also undergone a remarkable evolution. The environment for high-speed data communication infrastructure, such as 5G, has gradually begun to be set-up, development of related products have progressed, and numerous companies have announced new products equipped with high-speed data communication technology. Furthermore, it is expected that demand for high-speed data communication terminal devices will increase not only in familiar items such as smartphones, laptops and game devices, but also in various markets like manufacturing sites, robots that support logistics and in the medical field. Even during such remarkable changes, on the basis of our manufacturing DNA that we have been fostering, I-PEX will respond speedily and flexibly as "an expert in innovative product development and engineering solutions," who creates new value, staying one step ahead of the needs of the times.
In the development of connectors, by utilizing the precision mold technology and high-speed transmission design technology that I-PEX specializes in, we have been developing high quality, compact, and high-performance products that support high-speed transmission. Among them, our fully-shielded connector series (ZenShield®) is now being adopted by many customers who require effective electromagnetic interference intervention, which is indispensable for high-speed wireless communication devices.

Moreover, high-quality, compact, high-performance connectors that support high-speed transmission are also required in the enterprise market such as servers and switches that support the increase in communication data traffic. I-PEX is developing high-speed transmission connectors aiming at 112 Gbps transmission by PAM4 technology (4 Pulse Amplitude Modulation), while also developing an ultra-thin active optical cable plug module with a silicon – photonics chip (I-PEX EOB), an optical communication technology.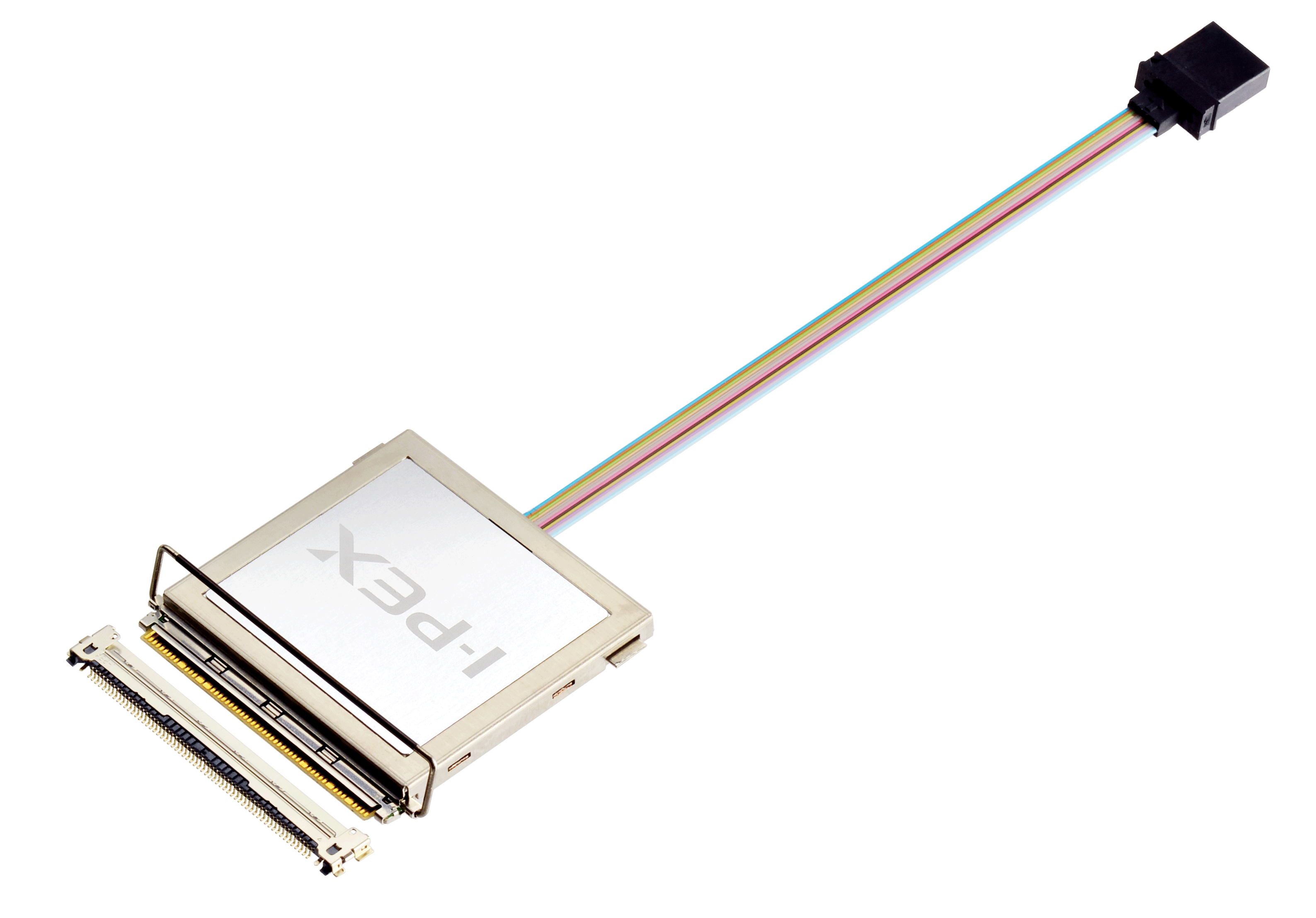 I-PEX's expertise in innovative product development and engineering solutions, will be a major contributor to our digitalized society by working globally with every client in this new era. 
I-PEX represents experts in manufacturing solutions providing value in the form of inspiration and astonishment in the global marketplace. We will work with customers who will create the next generation of products at the world's sharpest tip, crossing industries and areas, to imagine a better future and support the product development that people love.